Description
iENYRID M4 Pro S+ Electric Scooter
+ Free removable seat

+ 2023 Model
IENYRID electric scooter is back and packed with vengeance. This brand new 2023 model electric scooter not only comes with a fast top speed and long range, but it is also packed with new and more powerful 800W motor to effortlessly get you to top speed in seconds! Click here for speed sneak peak on YouTube.
The iENYRID M4 PRO S+ is for you if you want something really nimble to take their Electric Scooter around the UK on uneven terrain. This machine brings increased power and robustness for off and on-road type terrains.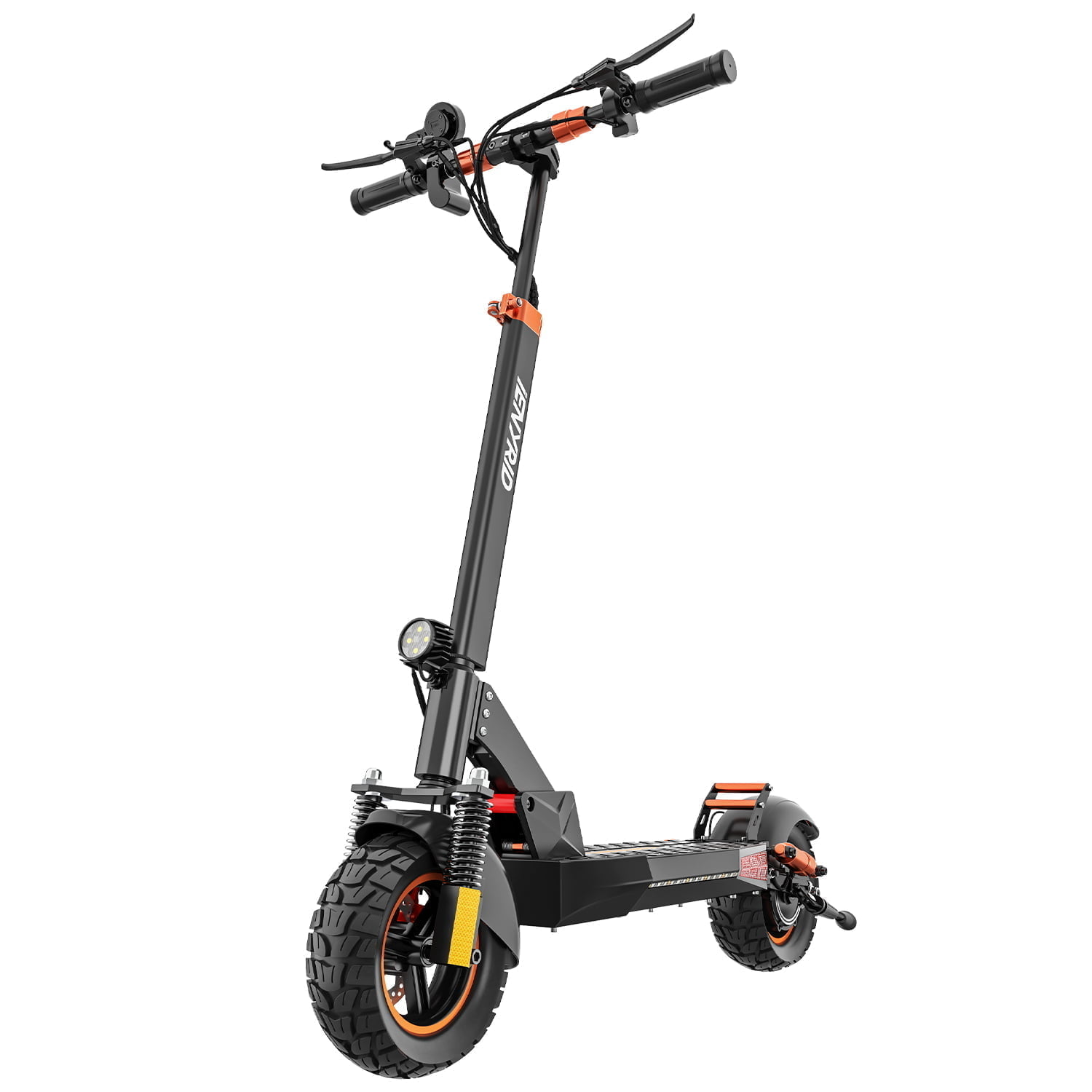 It comes equipped with an extendable handlebar and a free removable seat that is easily adjustable making this perfect for anyone of any height. This model is easily foldable (in under 5 seconds) to carry around and incredibly lightweight so it's perfect for taking in and out of your car. Not only this scooter folds in half, the handlebars can come off too when fitting in tight spaces.
iENYRID M4 Pro S+ is a top-of-the-line electric scooter that combines power, speed, and durability in a sleek and modern design. With its advanced features and cutting-edge technology, this scooter is perfect for anyone looking for a reliable and eco-friendly mode of transportation.
One of the key features of the iENYRID M4 Pro S+ is its powerful motor. With a 800W brushless motor, this scooter can easily reach speeds of up to 28 mph. This means you can get to your destination faster and more efficiently than ever before. The motor is also whisper-quiet, so you won't disturb your neighbours or fellow commuters.
All of our Electric Scooters are tested by our in-house engineers at Rapid Scooter Master prior to shipping for guaranteed customer satisfaction
| Model | iENYRID M4 PRO S+ |
| --- | --- |
| Battery | 48V | 16Ah (Lithium-ion) |
| Max. Motor Power | 800W |
| Max. climb capability | 30 degrees |
| Max. Mileage | 50 km (31miles) |
| Speed | 45 km/h (28mph) |
| Charging Time | 5-6 Hours |
| Brakes | Front and Rear Disc Technology |
| Shock Absorber | Both Front and Rear Suspension |
| Foldable | Yes |
| Scooter Weight | 23.9kg |
| Max Load | 150kg |
| Tyres | 10 Inch Hybrid |
| Opened size | 119*115*50cm |
| Folded size | 119*26*50 cm |
Another great feature of the iENYRID M4 Pro S+ is its long-lasting battery. With a 48V 16Ah lithium-ion battery, this scooter can travel up to 31 miles on a single charge. This means you can use it non-stop all day without having to worry about running out of power.
The iENYRID M4 Pro S+ is also designed for comfort and safety. It features a large, sturdy deck that provides plenty of room for your feet, and the 10-inch pneumatic tires are puncture-resistant and provide a smooth and stable ride. The scooter also has front and rear LED lights, so you can see and be seen while riding at night.
In addition, the iENYRID M4 Pro S+ is lightweight and easy to carry. It weighs just 36 lbs, so you can easily take it on public transportation or store it in your car trunk when not in use. The scooter also features a folding design, which means you can quickly and easily fold it up for storage or transport.
Overall, the iENYRID M4 Pro S+ is a top-quality electric scooter that delivers excellent performance, comfort, and safety. Whether you're beginner, buying as a gift, or looking for reliability, this scooter is the perfect choice for anyone looking for an efficient, powerful, and convenient mode of transportation.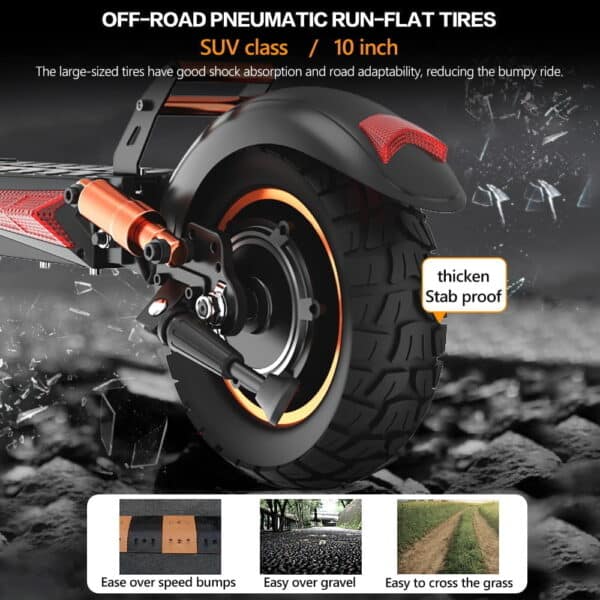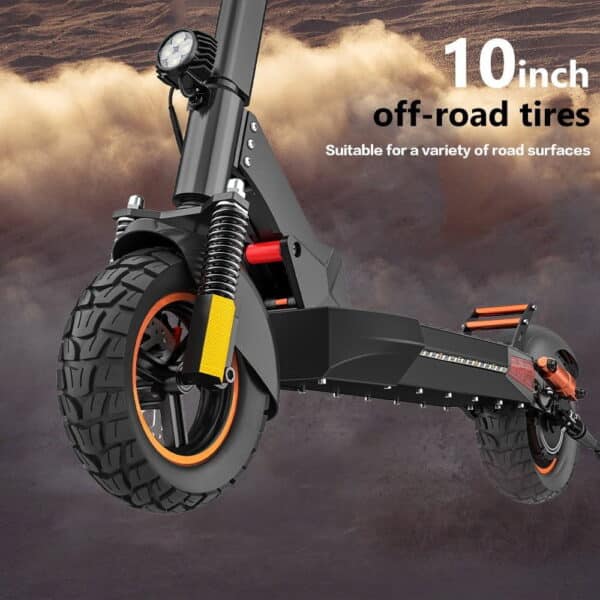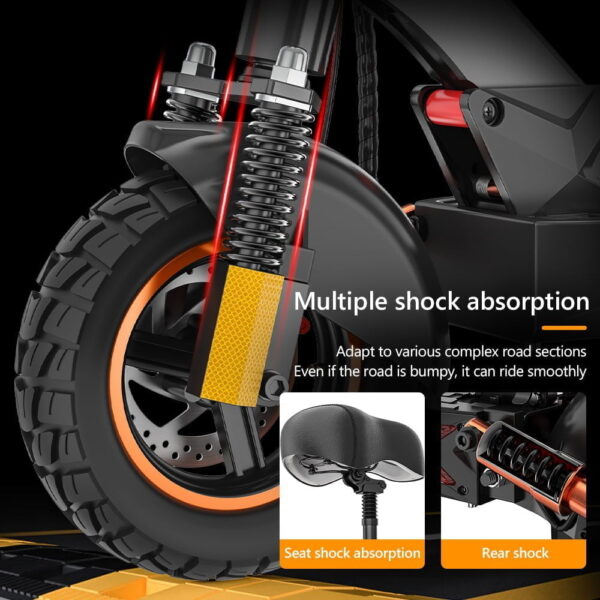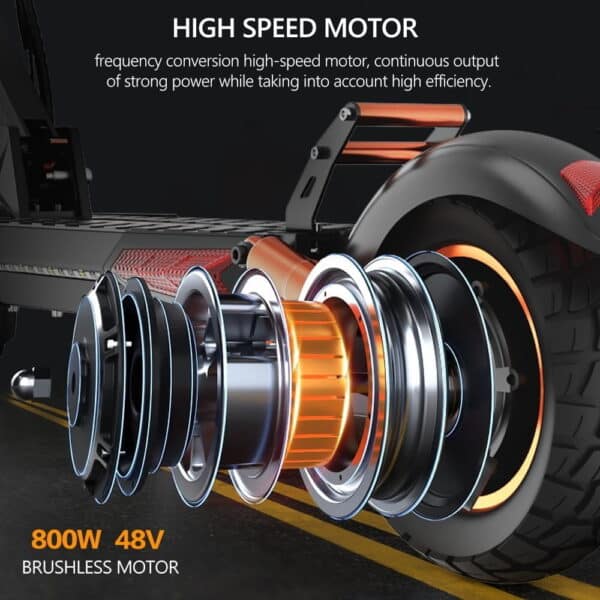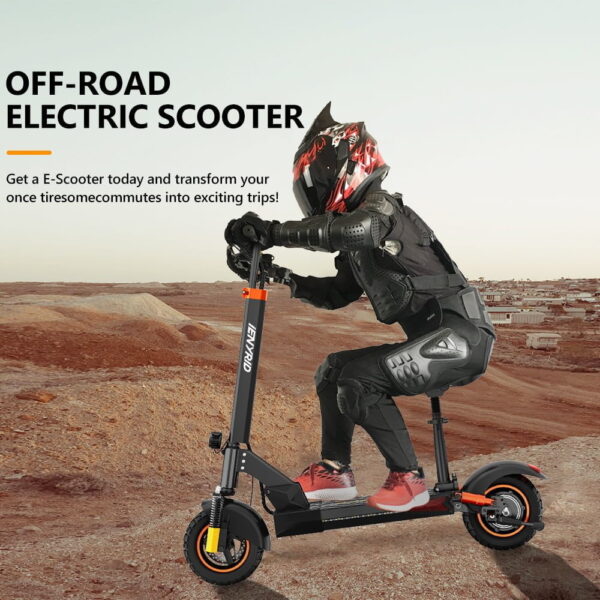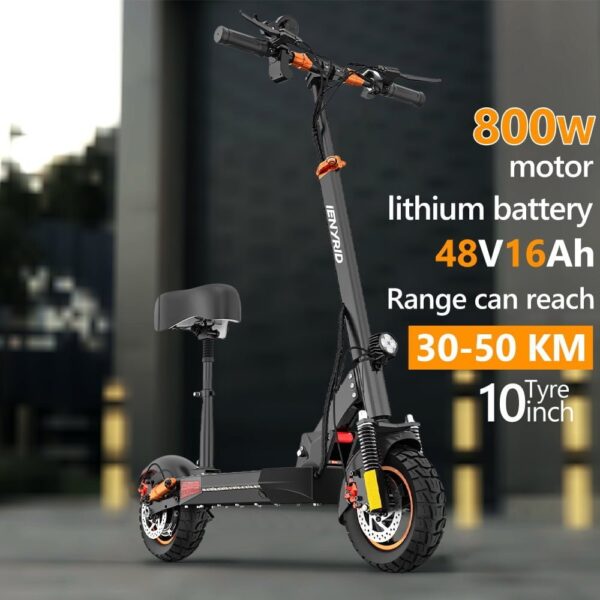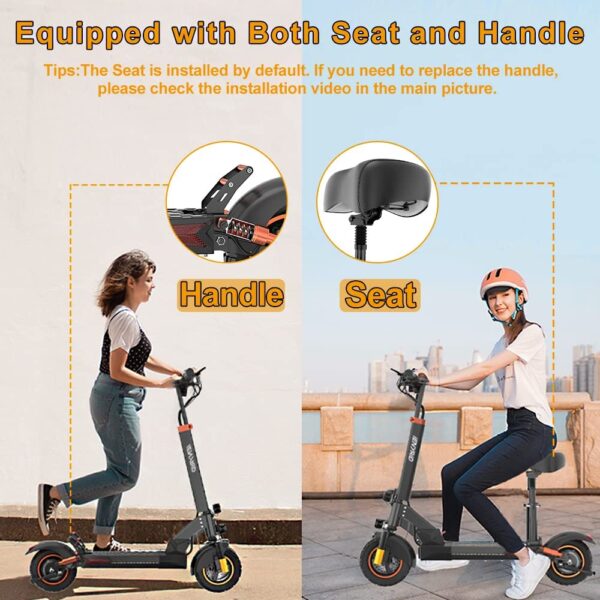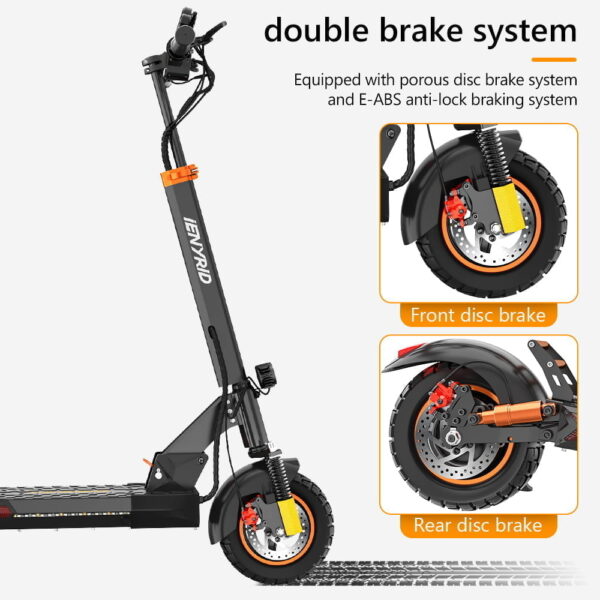 Review of the iENYRID M4 PRO S+