Description
Allegro AEB Electric Bike
+ Urban E-Bike

+ 2023 Model
Your ultimate companion for exhilarating outdoor adventures. With its robust specifications and cutting-edge features, this e-bike is designed to elevate your riding experience to new heights. Powered by a formidable 500W motor with peak rating of 750W, the Allegro Fat Tyre effortlessly propels you forward, making every pedal stroke feel effortless. Conquer challenging terrains with ease as you ride with confidence and power.
Equipped with a high-capacity 48V 18Ah lithium battery, this e-bike ensures long-lasting performance, allowing you to explore further without worrying about running out of juice. Say goodbye to range anxiety and embrace the freedom of extended rides. Crafted from lightweight and durable aluminum alloy, the Allegro Fat Tyre's frame strikes the perfect balance between strength and agility. Its 20-inch by 4.0-inch KENDA fat tires provide unmatched stability and traction, ensuring a smooth and confident ride, whether you're navigating through city streets or venturing off-road.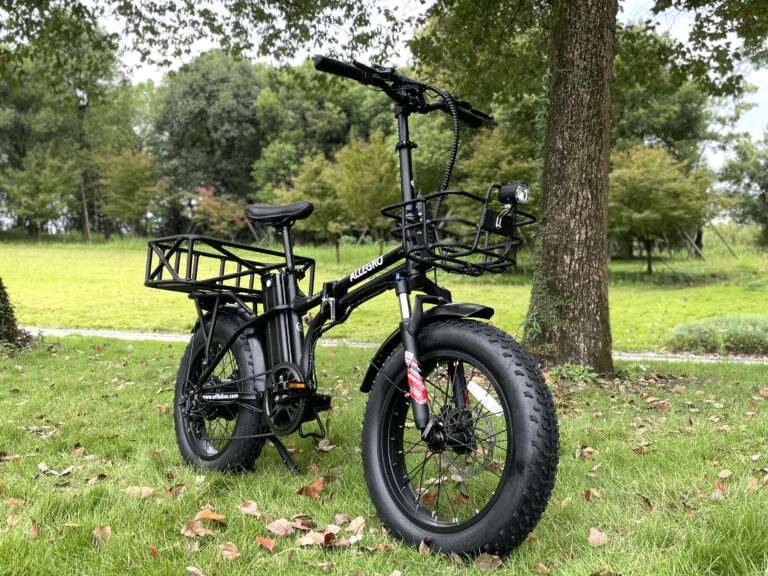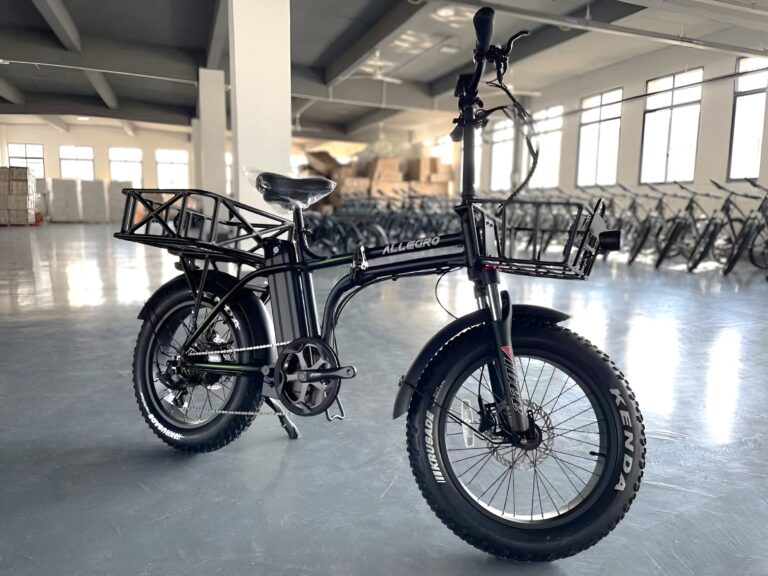 With its Shimano 7-speed gear system, you have the flexibility to choose your preferred gear ratio, allowing for effortless pedalling and adapting to varying terrains. Whether you're tackling steep hills or cruising along flat paths, this e-bike delivers a seamless and comfortable riding experience. The intelligent controller seamlessly manages the power delivery, optimizing the motor's performance for a smooth and efficient ride. Stay informed with the LCD display, which provides real-time data on your speed, battery level, and distance travelled.
With a speed range of 25 km/h to 50 km/h, you have the freedom to choose your desired pace, complying with local regulations or pushing the boundaries of speed. Unleash your adventurous spirit with the Allegro Fat Tyre Electric Bike – the perfect blend of power, performance, and style. Experience the thrill of the ride like never before and make every journey an unforgettable one.
PRODUCT SPECIFICATION
| | |
| --- | --- |
| Motor | 500W – 750W |
| Battery | 48V 18Ah Lithium battery |
| Frame | Aluminium alloy |
| Tire size | 20*4.0 KENDA |
| Brake | Hydraulic disc brake |
| Folding | Yes |
| Gear | Shimano 7 Gears |
| Controller | Intelligent controller |
| Display | LCD |
| Colour | Customized colors |
| Speed | 25km/h – 50km/h |