Who's iENYRID?
Despite their funny name, which by the way is pronounced Ai-any-red, is not just another new brand of E-Scooter on the market. iENYRID is a huge technology company based in Shenzhen which is the global center in technology, dedicated to offering its customers convenient travel solutions.
They specialize in top-notch electric mobility devices such as e-scooters, e-bikes, and four different models of electric skateboards. The company's products are known for their high quality, performance, and durability. iENYRID scooters are equipped with powerful motors and long-range batteries, making them ideal for commuting, exploring the city, or even taking on off-road adventures. The company's e-bikes are also highly rated, and offer a comfortable and stylish way to get around.
The M4 Pro S+
The M4 Pro S+ is a high-performance electric scooter from iENYRID. It was released in 2022 and is one of the most popular scooters in the company's lineup. The scooter is powered by a 800W brushless motor that can reach speeds of up to 28 mph. It also has a long-range battery that can provide up to 31 miles of riding on a single charge.
The M4 Pro S+ is a great choice for commuters and city dwellers who are looking for a fast and efficient way to get around. It is also a good choice for those who want to explore the outdoors and take on off-road adventures.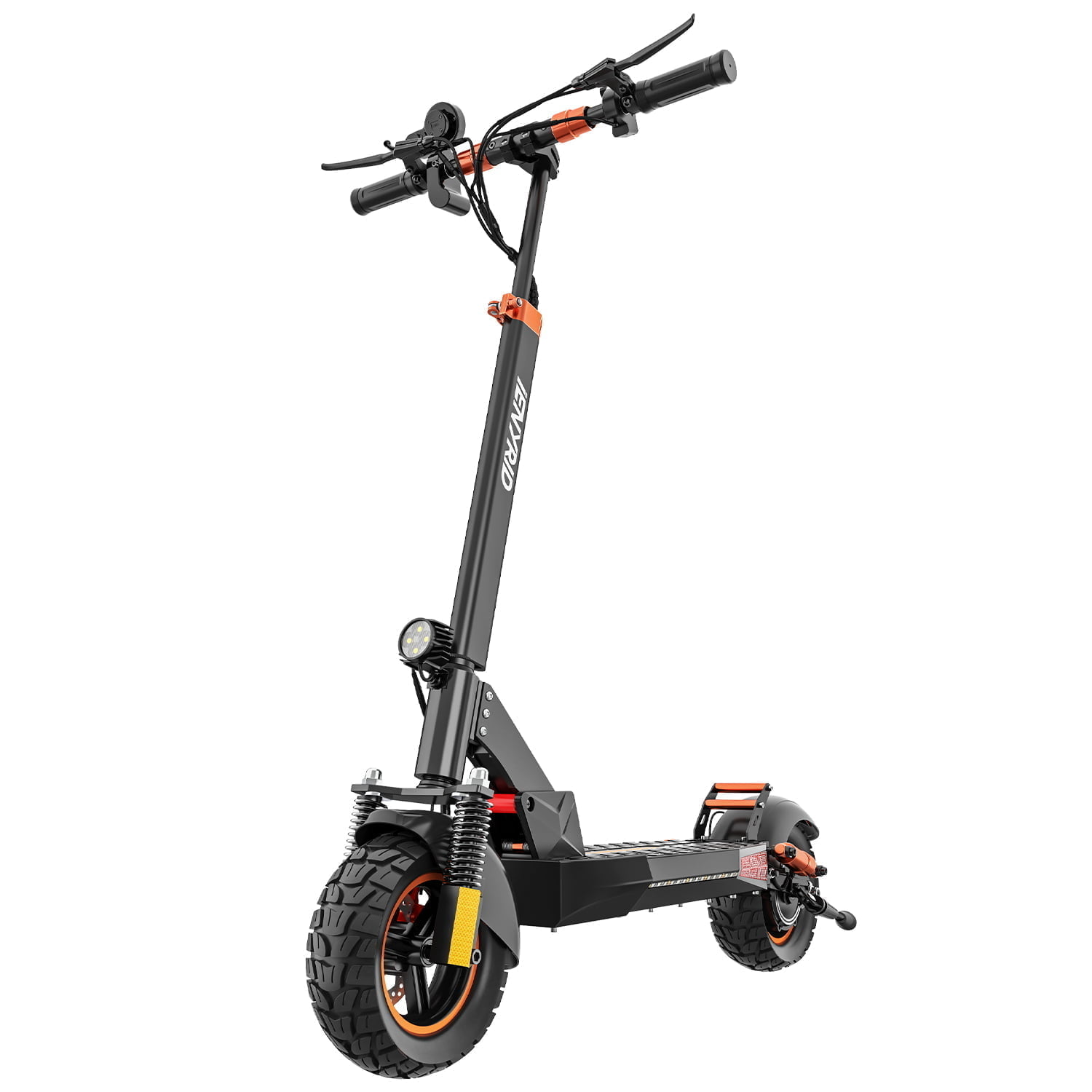 Top Speed Test
We tested it the good old fashioned way. Once unlocked (we can show you how after you purchase one) the iENYRID M4 Pro S+ reaches top speed of 28 mph or 45 km/h if you don't know miles. This means it is fast enough to keep up with traffic and get you where you need to go quickly. However, it is important to note that the top speed of the scooter will vary depending on the rider's weight, the terrain, and the battery level.
The M4 Pro S+ has a three-speed mode, which allows you to adjust the top speed of the scooter to your preference. The three modes are:
Eco mode: This mode is the most efficient and has the lowest top speed. It is ideal for commuting or riding in crowded areas.
Normal mode: This mode is a good balance between speed and efficiency. It is ideal for most riding conditions.
Sport mode: This mode has the highest top speed and is ideal for riders who want to go fast.
Battery and Overall Quality
The iENYRID M4 Pro S+ has a 48V 16Ah lithium-ion battery, which can provide up to 31 miles of riding on a single charge. This is a good range for an electric scooter, and it is enough to get most riders where they need to go on a single charge.
In terms of overall scooter quality, the M4 Pro S+ is well-built and sturdy. It is made from high-quality materials and it is well-designed. The scooter is also comfortable to ride and it has a good amount of features.
Some of the other features of the M4 Pro S+ include:
800W brushless motor
Safety Key and Switch
10-inch pneumatic tires
Foldable design
Removable seat
LED lights
Disc brakes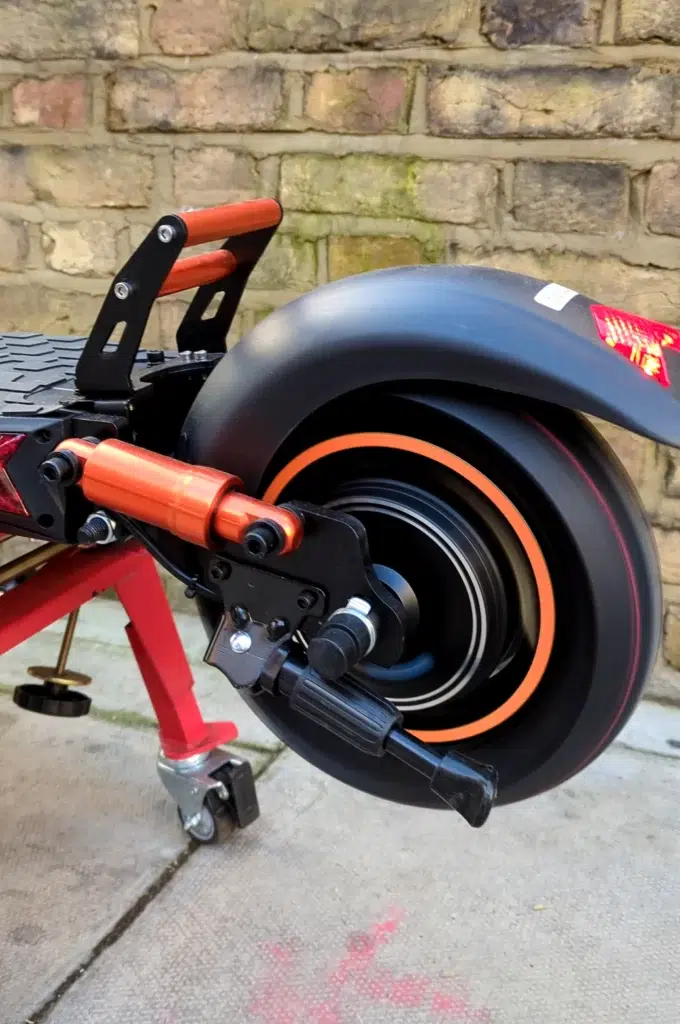 What we've really liked?
Essentially three things.
This model comes with a metal rear fender or as some people call it "mudguard". This is a huge issue on other models of E-Scooter because it's so easy to snap off the plastic mudguard and this metal guard, provides a sturdy platform to rest your back feet and not damager the fenders. 
The tyres are truly off-road. So you get a nice and comfortable grip with them and can virtually ride it on any surface. This ones a big deal.  
From the battery to front light, everything is easily removable and replaceable. That makes it extremely easy and cheap to repair and maintain.