Description
Emanba L15 Electric Scooter
The Emanba L15 Electric Scooter is a new edition to the Emanba range and family. Designed to improve portability whilst mainining the same power, quality and range as the L15. An astounding machine designed with high-performance specs in mind. If you're looking for an extremely foldable and lightweight Electric Scooter which gives you rapid acceleration, strong hill climb ability of 30%, and long-range then this is the scooter for you. This 21kg scooter is now 4kg lighter by design and comes built with a powerful 500W rear motor and a 12.5Ah Lithium-Ion battery to let you cruise at its impressive max speed of 26mph!
Key Specs:
Ultra Portable weighing only 21kg!
FREE Removable Seat Included
Enhanced aluminium frame to ensure a strong stem at high speeds, and to support up to a maximum weight of 150kg
Adjustable stem to allow you to cruise comfortably in a setting that suits you best.
All of our Electric Scooters undergo a rigorous 20-point check by our in-house technicians prior to shipping to ensure you have a fault-free scooter.
PRODUCT SPECIFICATION:
| | |
| --- | --- |
| Model | Emanba L15 |
| Battery | 48V | 12.5Ah (Lithium-ion) |
| Max. Motor Power | 500W (Rear) |
| Max. climb capability | 30 degrees |
| Max. Range | 35-45 km |
| Speed | 45 km/h |
| Charging Time | 5-6 Hours |
| Brakes | Front and Rear Disc Technology |
| Shock Absorber | Both Front and Rear suspension |
| Foldable | Yes |
| Scooter Weight | 21kg |
| Max Load | 150kg |
| Tyres | 10 Inch tube tyres |
| Opened size | 115*55*110 cm |
| Folded size | 115*25*34 cm |
Travel further with constant power. Speed up your life by going electric.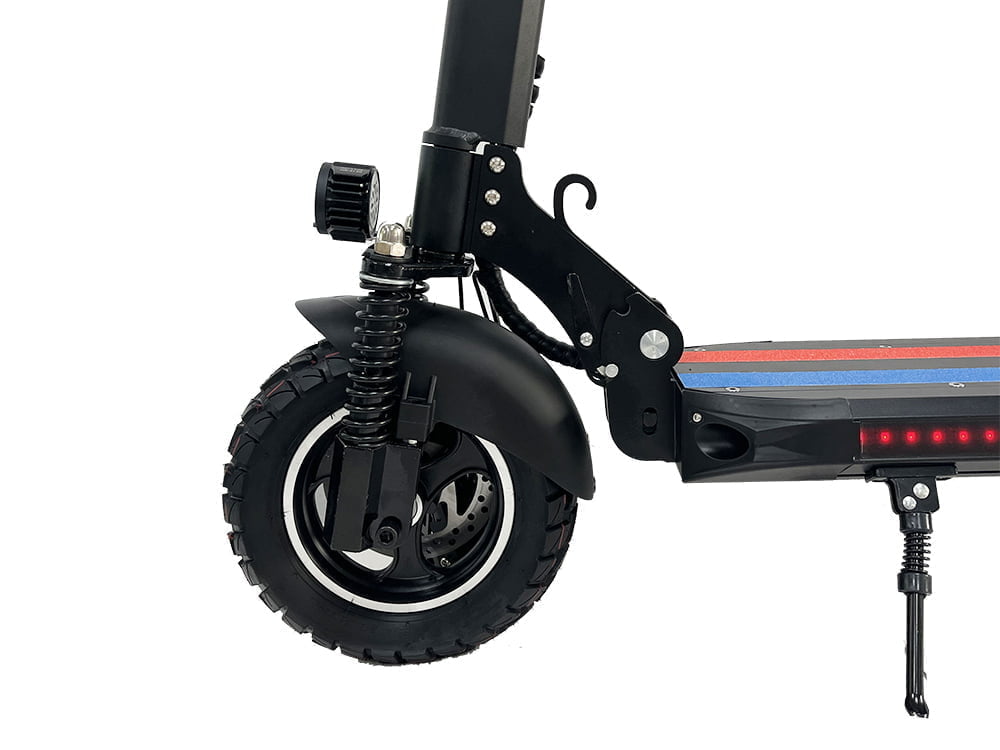 Easy Fold System
A new yet simple folding mechanism has been designed to allow you to fold and use it on the go. The folding point has been reinforced and relocated to ensure greater strength, thus preventing a fracture which is common amongst other Electric Scooters.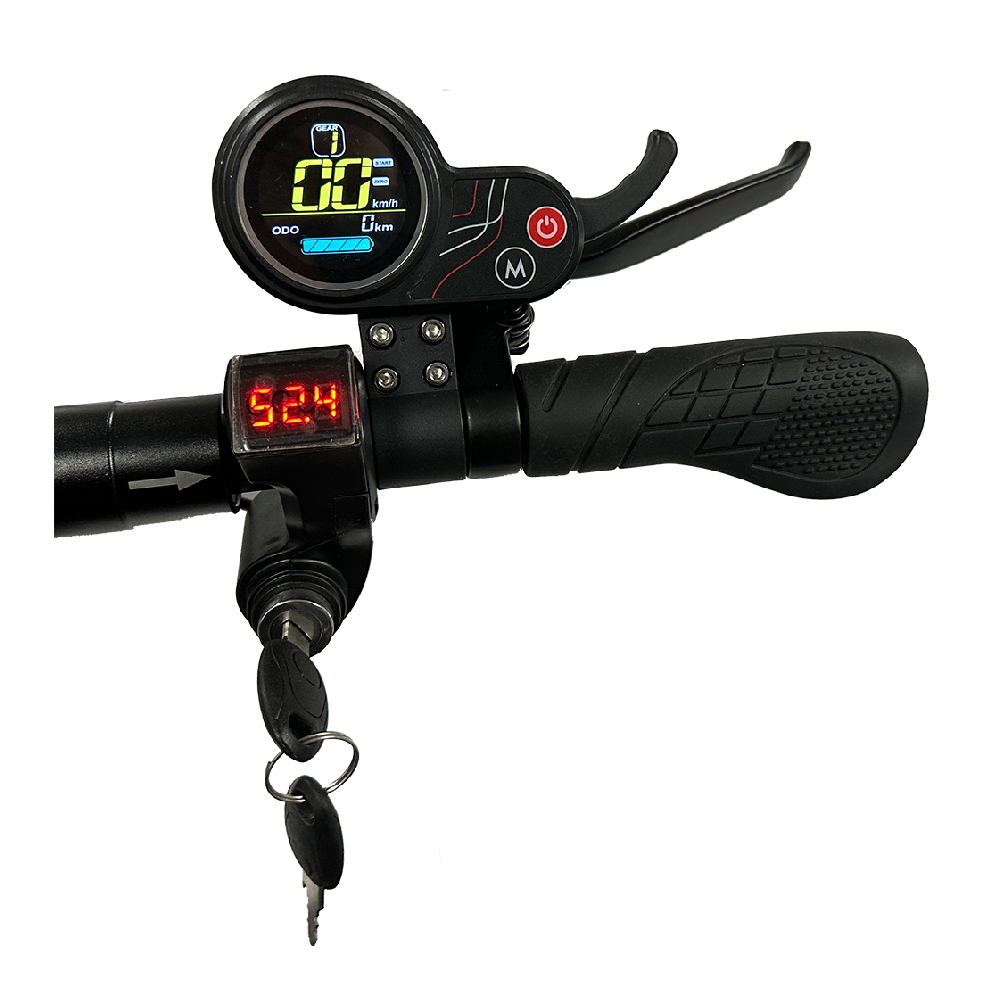 Climb Faster. Accelerate Constantly
With a rear motor that delivers a constant power output of 500 W, You won't have to lose momentum again. After incorporating customer feedback into the new motor design this Emanba L15 is now more powerful than ever.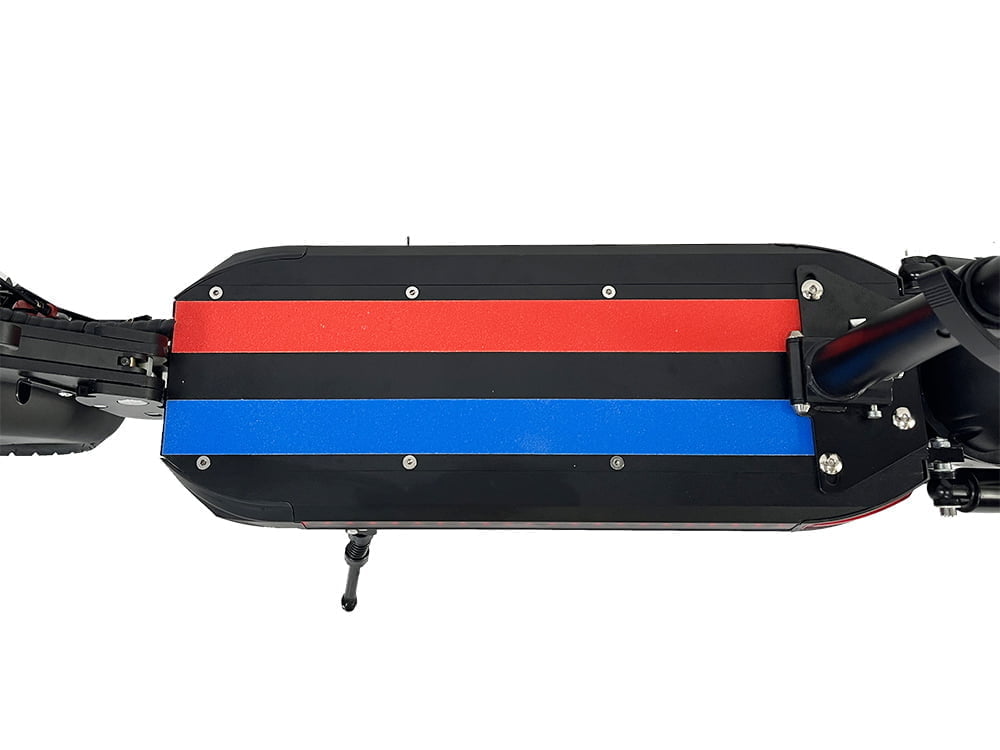 Real Display. Real Speed
The Emanba comes equipped with a clear digital display with multiple settings to adjust top speed, provide accurate battery level and much more! The extra bright front LED spotlight and surrounding lights at the deck gives great visibility when cruising at night.
The 500W engine and a newly upgraded lightweight aluminum-alloy body of the Emanba L15 high-performance electric scooter delivers a powerful and reliable speed. With its 12.5Ah 48V lithium battery, this high-performance electric scooter has a maximum cruising range of up to 24 miles (40 km), and it can go at speeds of up to 45 km/h (28mph). Not to forget, you can also accommodate various needs with three speed settings: standard, sports, and eco. This model also comes with a free removable seat.
With its dual-brake front and rear disc brakes and high performance characteristics, the Emanba L15 e-scooter can stop quickly and effectively. The 10-inch off-road tyres on this adult electric scooter make for a more pleasant ride and give it stronger off-road capabilities. The electric scooter has brilliant LED lighting which not only is useful but makes this scooter one the best looking rides you can hold of. RGB lights are designed all around the deck. This electric scooter with its amazing design can be easily folded within seconds and locked in when the user is required to carry, transport or store. Front and rear quadruple hydraulic shock absorbers, with an improved and wider air pressure chamber, provides responsive and smooth operation, better rotation, and more durability. This Electric Scooter also Comes with a smart LCD display which allows you to monitor your speed, battery life/ headlight/ cruise indicator/gear/ total mileage.