Welcome To Rapid Scooter Master
We recognise the importance of having a physical store and engaging in face-to-face conversations. Sometimes 'online' isn't enough. That's why we have a physical store conveniently located in North London. We have a huge selection of e-scooters and e-bikes in store and perform all of our repairs in our shop. Come say hello!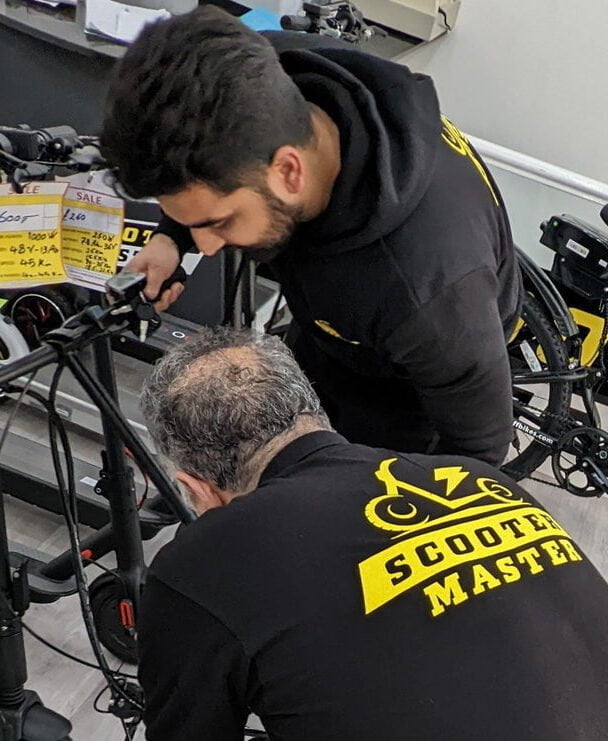 In-House Service & Repair
Our team of in-house technicians and engineers are able to repair all types of Electric Scooters and Electric bikes. Rest assured, we will never charge for a non-repair. Here are just a few of the most common services we provide:
Puncture, Battery and Brake Repair
Mechanical and Electrical Fault Diagnostics and Repair
Internal controller
Why Customers Love Rapid Scooter
I was looking for a high performance and off road capable Electric Scooter. I couldn't be happier with the Kaabo I bought from Rapid Scooter.
The most friendliest people i've seen in a shop. The shop owners were very nice and helped guide me buy the right scooter without pressurising!
This is my second time buying a scooter from these guys. As professional as always and satisfied with the product they recommended and they knew what I wanted.
I previously owned a Xiomi E Scooter, and the Rapid E4-7 model I bought last week is a lot faster and much more powerful. Definitely value for money.