Description
MiniWalker 10 DDM Electric Scooter
+ Zero 10X Rebrand

+ 2023 Model
If you're looking for a rapid electric scooter without worrying about range, the MiniWalker is the best choice. It is one of the most powerful high-performance e-scooters on the market, this machine is small but mighty, packing hydraulic brakes, 10" tyres, dual motors producing 2000W of raw power and swing arm spring suspension for a truly smooth ride.
All our e-scooters models are handpicked to ensure the highest quality and performance. Our dedicated in-house experts at Rapid Scooter Master  thoroughly check each order before they are shipped out for an assured satisfaction.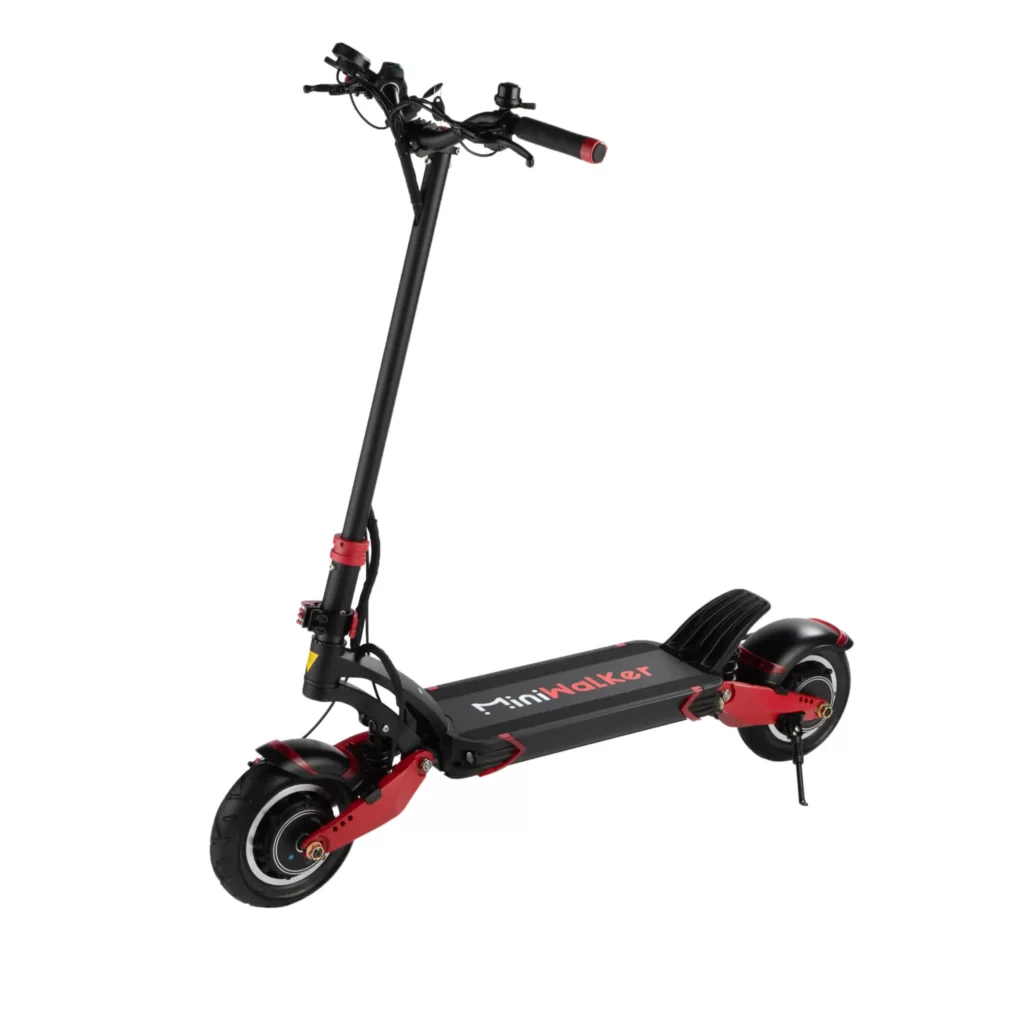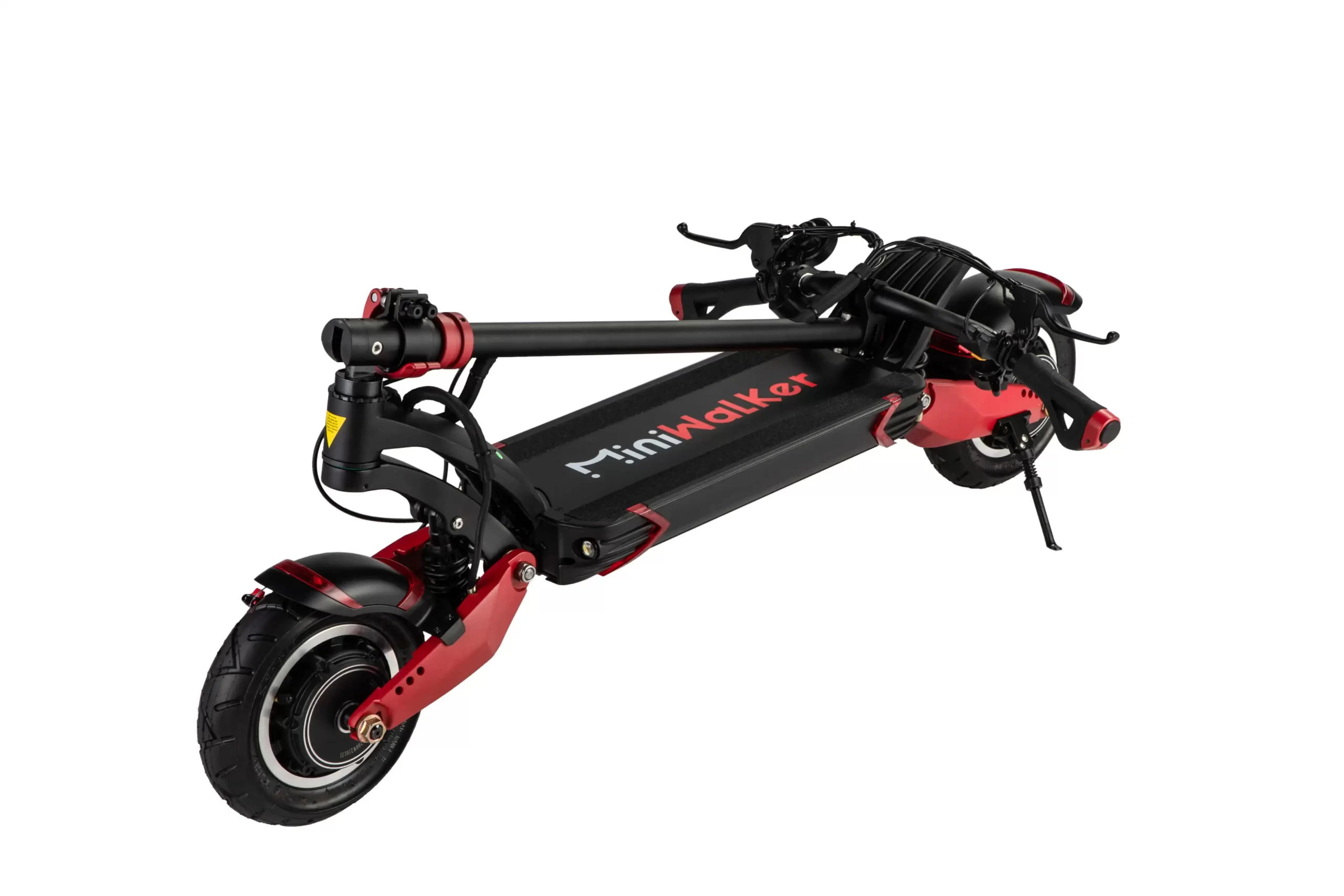 MiniWalker have implemented a new yet simple folding mechanism to allow you to easily fold and use your E-Scooter on the go. The folding point has been reinforced to ensure greater strength, thus preventing a fracture that is common in older Electric Scooters
Powerful dual motors that deliver a constant power output of 2000 W, You won't have to lose momentum again. After incorporating customer feedback into the new motor design this MiniWalker is now more powerful than ever with the highest weight-to-power ratio in its range.
 The Miniwalker comes equipped with a smart digital display with multiple settings to adjust top speed, provide accurate battery level, and much more! The extra bright 2-front LED spotlights give long-range visibility when cruising at night.
| Model | | MiniWalker 10DDM |
| --- | --- | --- |
| Battery | | 52V / 18.2 AH (LG battery) |
| Motor Power | | 2000W (Dual Motor) |
| Max. climb capability | | 35 degrees |
| Range | | 56 Miles |
| Max speed | | 42 mph (65km/h) |
| Charging Time | | 7-9 Hours |
| Brakes | | Front and Back Brakes + EABS |
| Foldable | | Yes |
| Scooter Weight | | 30 kg |
| Shock Absorbers | | Both Front and Rear Shock Absorbers |
| Max Load | | 120kg |
| Tyres | | 10-inch |
| Material | | Handle, frame, bar material 6061-T6 aluminium alloy and 6082-T6 aluminium forging; Cover PP; Shaft scm440; |
| Folded size | | 127*48*68 cm |
| Opened size | | 127*123*68cm |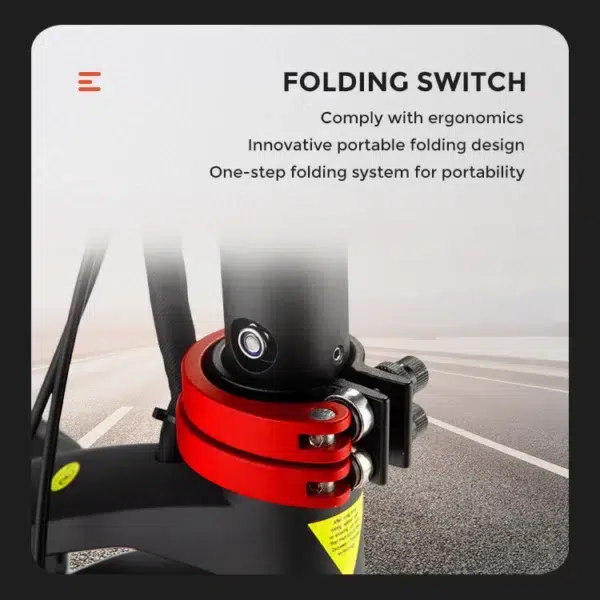 Video of the MiniWalker 10DDM
How fast is MiniWalker?
MiniWalker 10DDM is quite fast at around 50km/h (41 mph)
Is the MiniWalker waterproof?
Yes, it is. IPX5 rated. You can ride it in rain!
For more information look at the detailed review published on MiniWalker
Range and speed are dependent on riders' weight, road surface, wind, and other conditions. This scooter is not fully waterproof, please do not ride it in extreme rain or wet conditions.